Court Advocates for Children is looking to hire an Executive Director.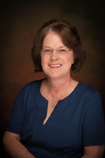 After over twenty years, Carol Pidduck has announced her retirement as Executive Director to take place June 30, 2020.
The board expresses its tremendous gratitude to Mrs. Pidduck for her years of service, vision and leadership.  "Carol has dedicated 20 years to Court Advocates for Children's development, growth and progress. In doing so, she impacted countless children and their families," says Brian Brennan, board president. He adds, "Carol's unwavering commitment has greatly enhanced the Kittitas County community."
Under Mrs. Pidduck's leadership, Court Advocates for Children has increased their recruitment, staffing and advocacy of the abused and neglected children in Kittitas County. She also guided the organization in improving their fundraising that now supports most of the program's operations. During Mrs. Pidduck's directorship no dependent child has gone without advocacy from a Court Appointed Special Advocate (CASA) in Kittitas County.
Interested in becoming the next Executive Director?